Angelina Jolie turns heads but never before at Comic Con. This year, the beautiful actress grabbed everyone's attention not just for her little black dress and spiky black stilettos. But for the announcement she made at the Marvel Studios panel that she is joining the constantly expanding Marvel franchise.
Even before her noteworthy announcement, she grabbed our attention with her Saint Laurent by Anthony Vaccarello black dress. The asymmetrical style won her yet another best-dressed award. She shows us that all-black designs are still high fashion and simplicity is the queen of any beauty statement.
She accented her dress with gold Cartier earrings and a ring, giving her a goddess like vibe, embracing an almost superhero vibe. Jolie likes to keep her style simple yet sleek, and giving us a glimpse at some of her tattoos.
After much speculations and rumors surrounding the legendary celebrity, she confirmed that she would be joining the Marvel franchise. She didn't just leave us hanging with that announcement but she told us she would be playing the role of Thena in the next phase of Marvel Comics – The Eternals.
Angelina Jolie knows that Marvel fans require the best of their actors and actresses, so she promised them by saying, " I'm going to work 10 times harder because I think that is what it means to be a part of the MCU and what it means to be a part of this family, we know what the task is ahead. We know what you deserve, we are all gonna be working very, very hard."
Just announced in Hall H at #SDCC, Marvel Studios' THE ETERNALS with Angelina Jolie, Richard Madden, Kumail Nanjiani, Lauren Ridloff, Brian Tyree Henry, Salma Hayek, Lia McHugh, and Don Lee. Directed by Chloé Zhao. In theaters November 6, 2020. pic.twitter.com/inn67bSZiM

— Marvel Entertainment (@Marvel) 21 de julio de 2019
Fans were ecstatic mostly because Jolie has never disappointed her fans, doing most of her own stunts and preforming skillfully a variety of roles. Just think of the classic Tomb Rider, she stole our hearts by giving it her all.
The Marvel movie "The Eternals" will be based on the comic book about a set of immortal beings that lived on earth and have a hand on the direct influence on shaping it's history and civilization.
Angelina Jolie will be playing along with Richard Madden, Salma Hayek, Don Lee, Lia McHugh and many more A-Listers. The movie will be directed by Chloe Zhao and will be in a theater near you on November 6, 2020.
Chloe Zhao is a Chinese-American film director who has directed numerous films and been nominated for Best Feature and Best Director awards at the Spirit Awards and won the Art Cinema Award at the Cannes Film Festival.
But Angelina will grace us with another film before the release of The Eternals. Presently, she is working on the Disney movie, Maleficent: Mistress of All Evil. Just last month, we saw the trailer for this exciting new movie that will surely create a sequel and a Disney World ride.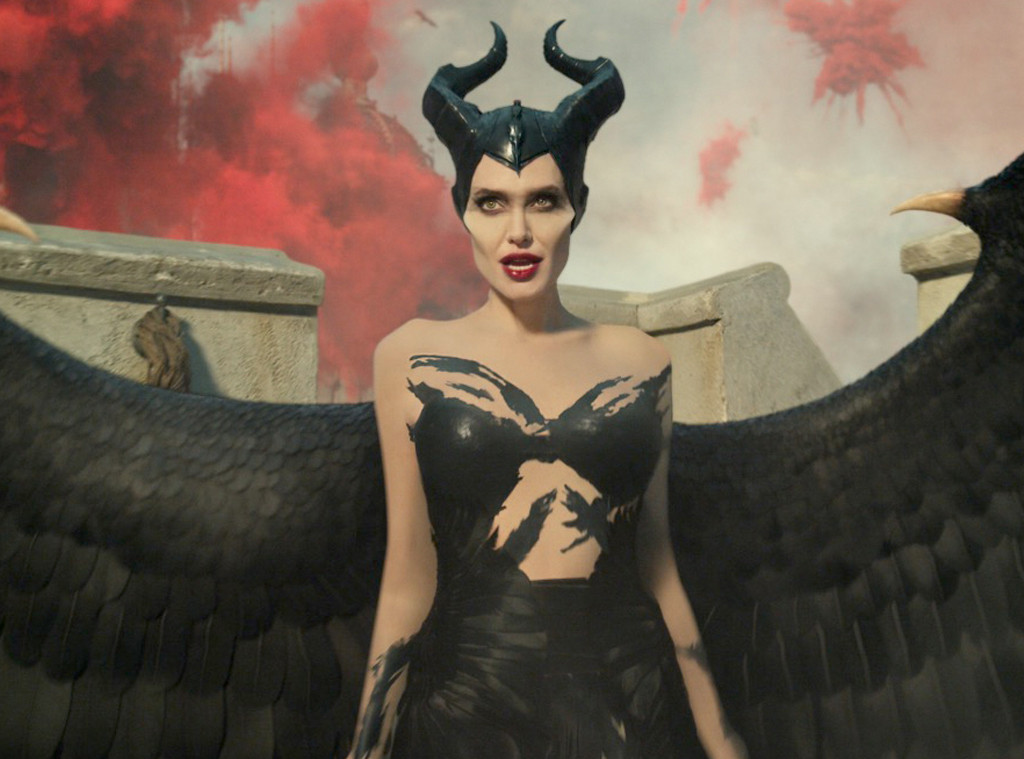 The movie will be starring Elle Fanning as the Princess Aurora and Michelle Pfeiffer as the Queen Ingrith, the soon-to-be mother-in-law of Aurora. You can just see the plot thickening, just with the mention of the mother-in-law.
The Disney movie "Maleficent: Mistress of All Evil" will be released in theaters throughout United States and Canada on Oct.18 of this year.
Jolie has been dominating the red carpet but we are happy to see her return to big screen!