Even though this year's Afropunk Festival is over, we are still on a high after all of the fun we experienced this weekend. Honestly, this year's Brooklyn's Afropunk Festival outdid all of the previous shows.
The crowds were beyond pleased with a non-stop line-up of top artists such as Jill Scoot, Tierra Whack, FKA Twigs and many more. This festival is known for providing us with some of the best that music has to offer from deep soul touching tunes to indie rock.
But the main reason we love the Afropunk Festival each year is for their mind-blowing beauty experiences. And this year didn't disappoint with photo booths and live platforms that allowed activists to share their beauty creations.
Throughout the festival site, there were signs posted stressing the importance of the following: "NO SEXISM. NO RACISM. NO ABLEISM. NO AGEISM. NO HOMOPHOBIA. NO FATPHOBIA. NO TRANSPHOBIA. NO HATEFULNESS. NO TRUMPISM." Instead of that, it encouraged us to say yes to: "YES TO LOVE. YES TO BLACK. YES TO WOMEN. YES TO QUEER. YES TO FLUIDITY. YES TO IMMIGRANTS. YES TO FREEDOM". It goes without saying that you can basically wear whatever you want and nobody is going to judge you.
So without much more ado, here are some of the best looks for Afropunk 2019.
Leikeli47
The Brooklyn singer wore a very coordinated ensemble that started with her lavender painted nails to her lilac colored Nike sweatshirt and finished off the look with a face cutout bandana. She admitted that she didn't plan to be so color-coordinated for the show, as she believes in wearing what feels right and comfortably dramatic.
Jill Scott
We are unsure what took our breath away more, Jill Scott's live performance of Radioheads hit single "Creep" or her gorgeous outfit. The Afro-inspired jumpsuit was way over the top with more than a little cleavage showing. It honestly left us wanting to know what is the brand of bra she wears, as it looked amazing. The crown headband perfectly finished off her ensemble.
FKA Twigs
FKA Twigs never disappoints, well we might be a little biased. Our all-time favorite singer didn't just give us choreography, changing costumes, pole dancing and her soul penetrating music. Her costume went beyond your conventional tight fitting dress clothes, but embraced the afropunk street styles of Brooklyn.
But overall, some of the best styles were not from the celebrities or the musicians but from the actual attendees. They expressed their love of the art of dressing and expressing themselves through their clothes. They embraced the theme of the entire show, which was: WE SEE YOU! Here are some of the best street fashions from the festival.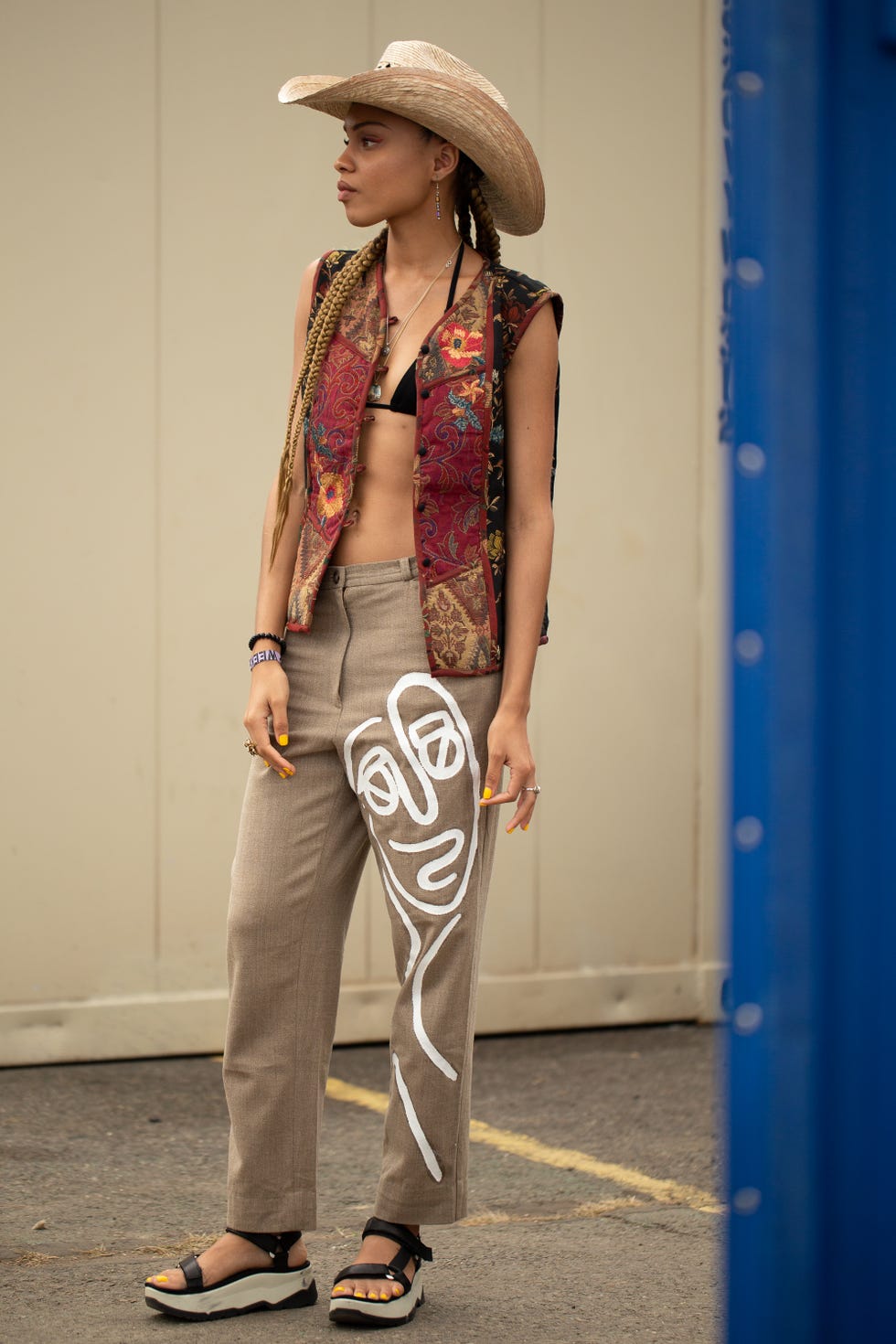 A guest spotted wearing an afro-inspired khaki pant with a African mask painted on one of the legs and cowboy hat. Showing us that different cultures and ethics can get along, all you need is a vest.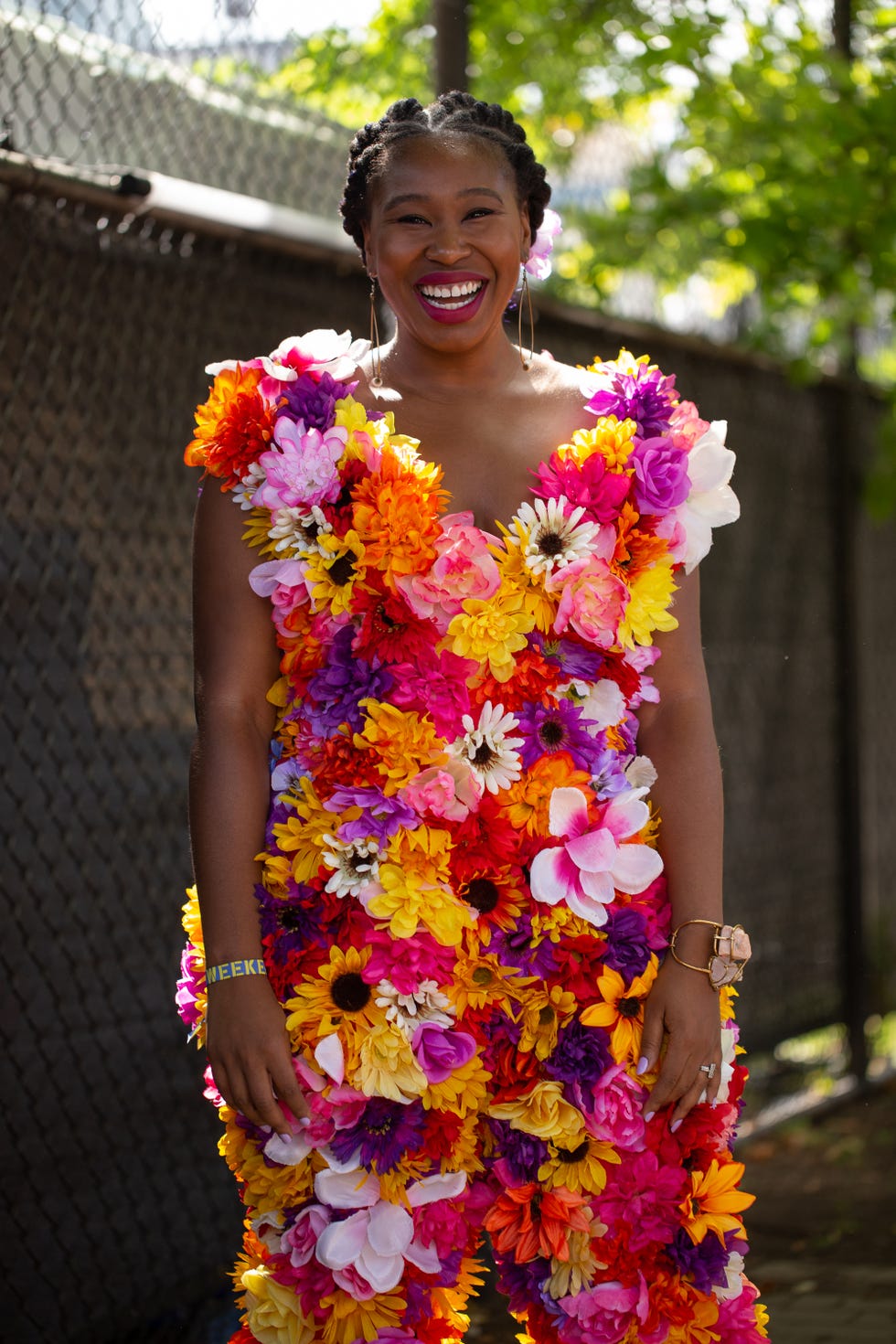 Flower me beautiful! This attendee won an award for wearing the happiest gown of the festival and her radiant smile was contagious.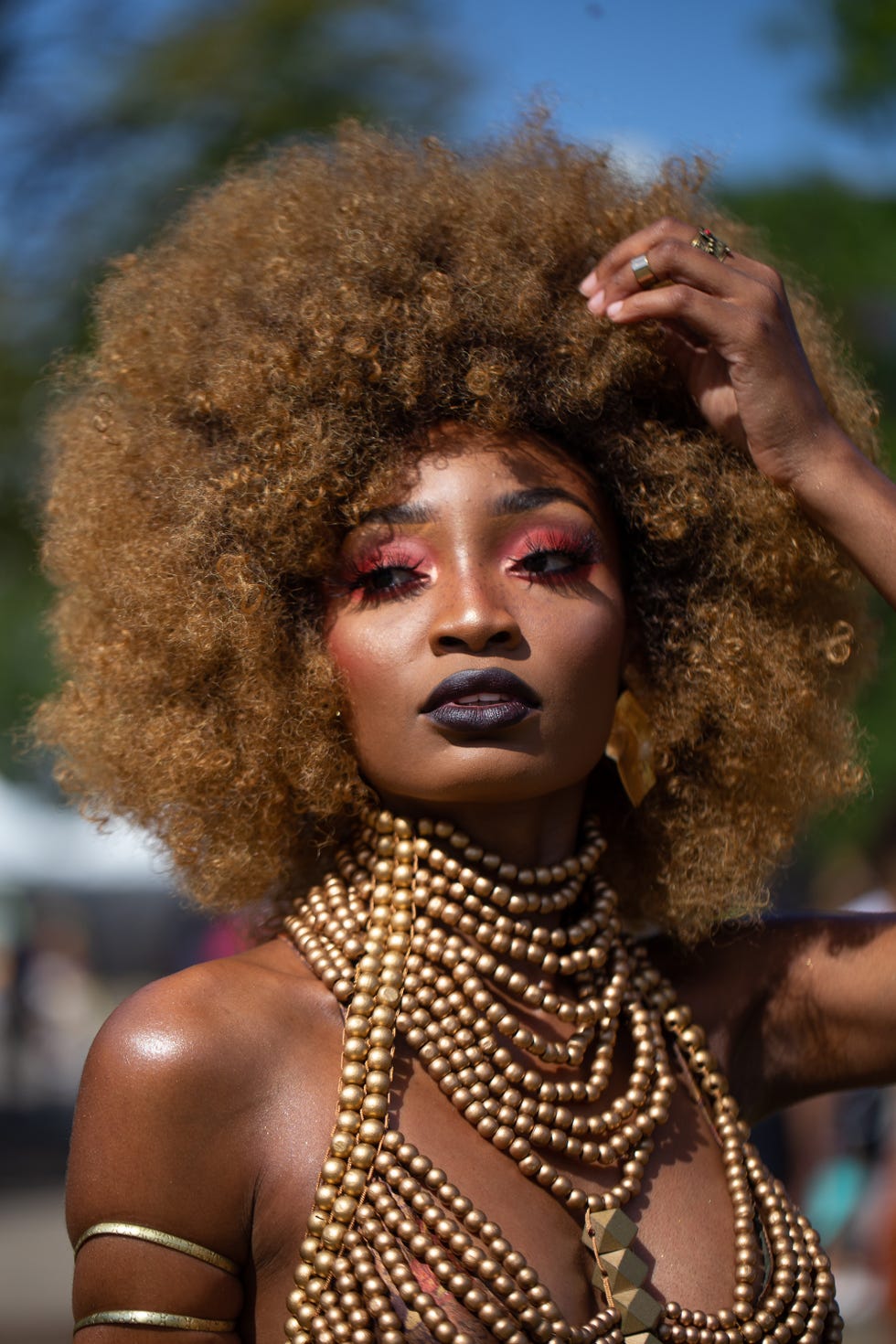 This guest embraced her African heritage with an over-the-top Afro and beaded top. We are positive that she turned heads.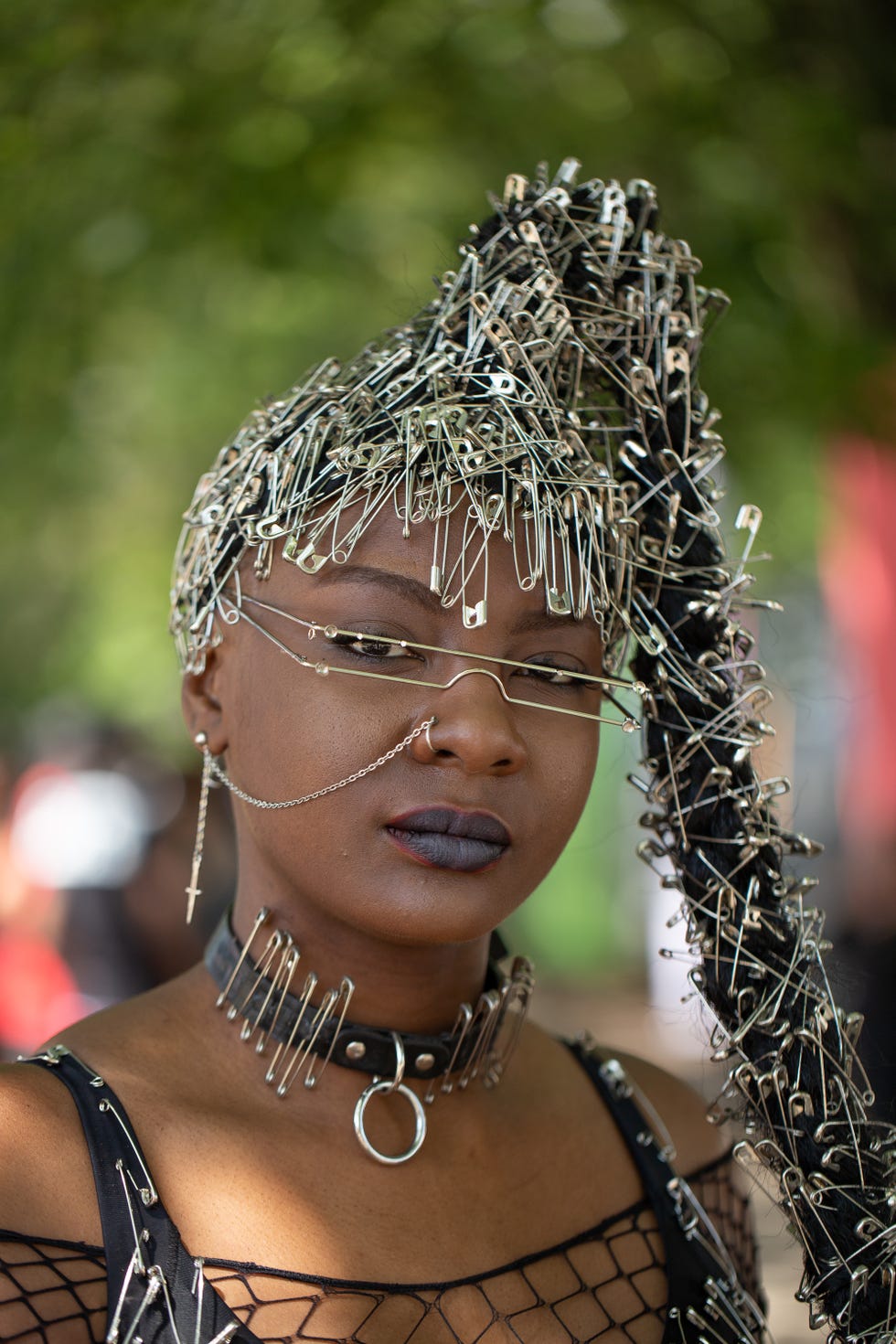 This attendee showed how to keep safety first with safety pinned hairstyle. Can you guess how many safety pins she used to complete her look?