We love October! The crisper weather means pulling out our comfy sweaters, trench coats, and leather boots. Also sipping a Pumpkin Spice Latte is the perfect way to warm up for one of the best events of the year – Halloween!
Halloween brings out our inner child as we can show our creative side by dressing up as whoever or however our hearts desire. Plus the abundance of candy treats gives a sugar high that leaves us feeling that anything is possible. It gives us the chance to step into a fantasy world with an endless list of possibilities.
As you can see, the best costumes are those in which we really put effort and well know that the details are everything! And that's why stores today offer us excellent accessory options to inspire the best Halloween costumes.
Therefore H&M wants to help you get ready for this Halloween with all of your costume essentials and more.
H&M Flock-Print Mesh Bodysuit
Embrace your inner vampire or zombie with this form-fitting black bodysuit. Wear it with a pair of leather pants and don't forget to apply your best vampire styled makeup to finish off the look.
H&M Costume Skirt
How can you not be obsessed with this mermaid-inspired skirt? Not sure what to wear it with? Pair with a pastel or white bodysuit and get fake hair extensions so you can have long flowing air. Channel your inner Ariel with this Halloween costume ideas.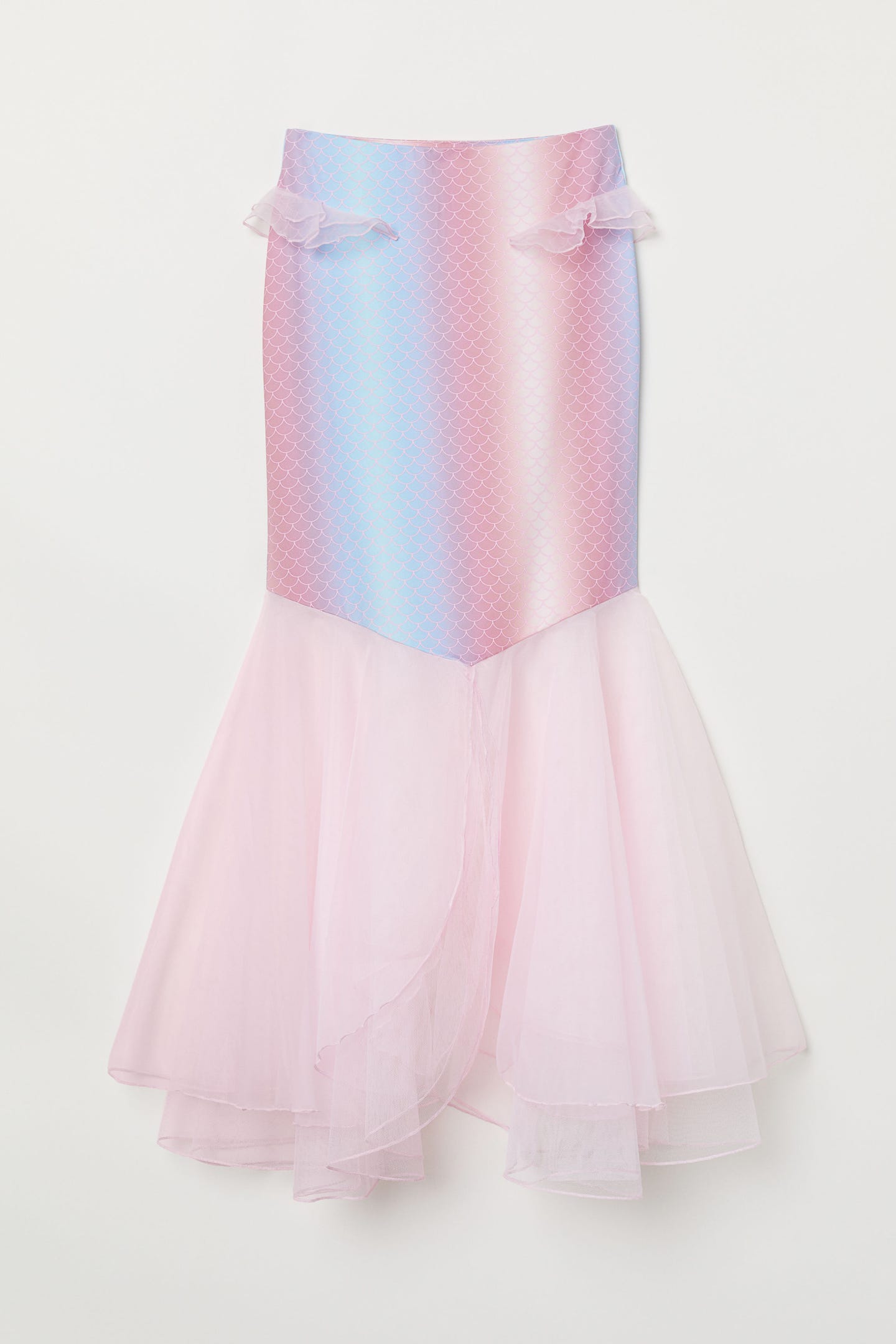 H&M Glittery Masquerade Mask
A little intrigue is just what the doctor ordered this Halloween. This mysterious mask with sequins and glitter will transform you into the belle of the ball. It comes with an easy to use black satin bow, so the mask molds to your face.
H&M Unicorn Costume
Be the envy of the entire block with this unique unicorn costume. Comfy hoody with a faux fur mane and tail and adorable pink cuff ribbing to prevent the costume from riding up. Be sure to check out some of the other onesie costumes such as the baby shark onesie. Just beware, they are so comfortable and cute you might want to wear for lounging around the house.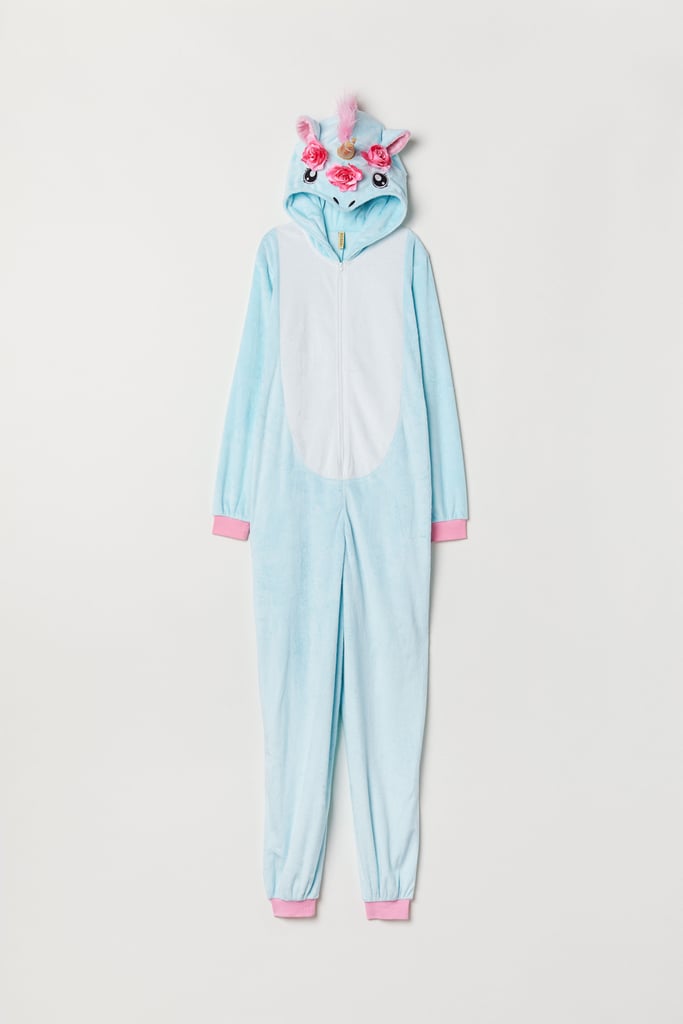 H&M Bat Bodysuit
Get ready to channel your inner batgirl in this trendy bat-winged bodysuit. With long sleeves to keep you toasty warm this Halloween. Pair with either a pair of leather pants or a tight-fitting black pencil skirt and knee-high black leather boots.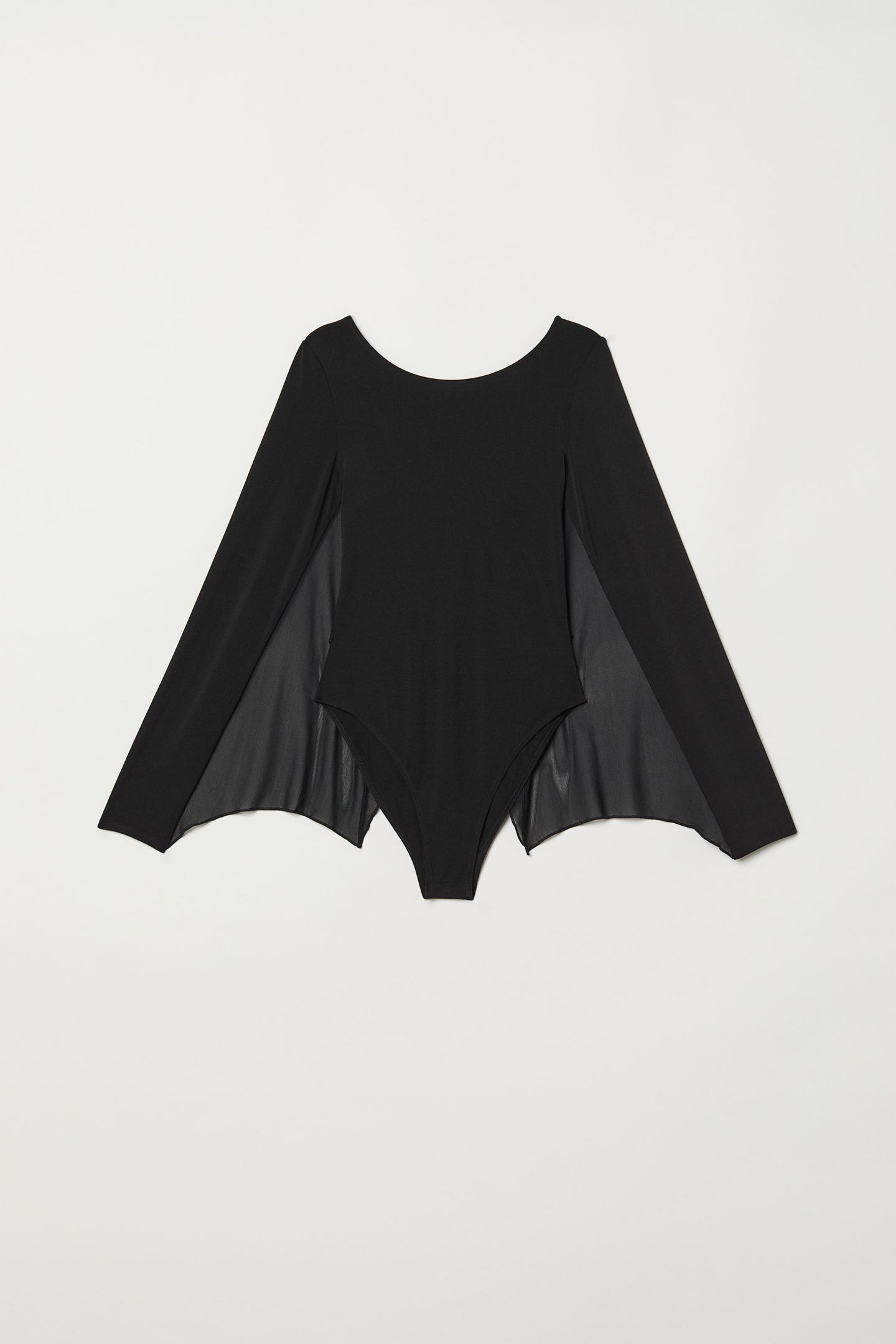 H&M Football Costume
Feeling sporty? Then opt for this ultra-cute glossy jersey with a sexy V-neck and oversized shoulder pads to finish off the look. Trust us you will receive VIP treatment in this totally unique costume. If you want to take the look to a whole new level, wear it with white stilettos.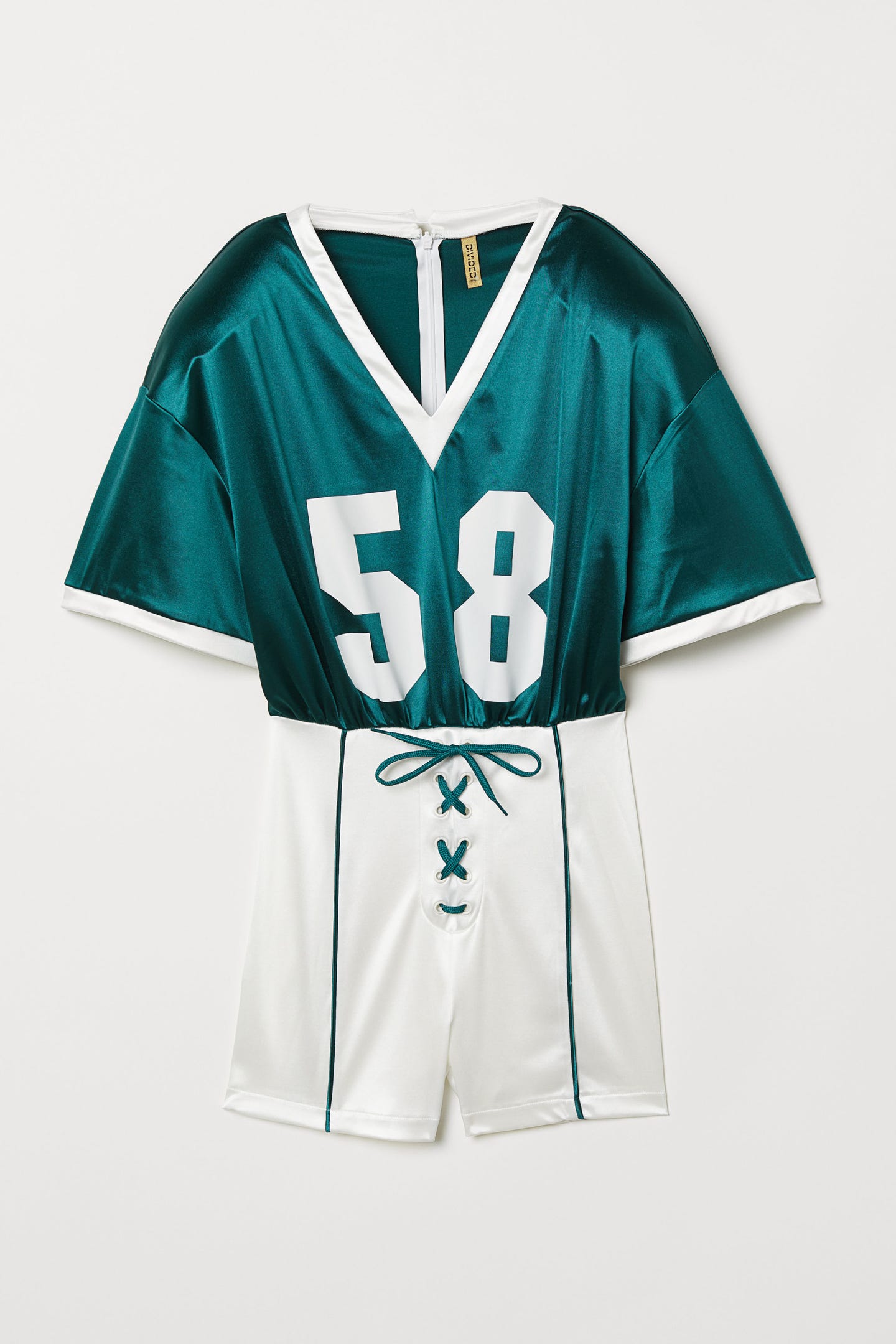 H&M Hairbands with a Spider
Step up your look this Halloween with a creepy, crawling hairband. This hairband will complete your costume and can be worn with your everyday work clothes to get yourself in the festive celebration mood. Be sure to check out some of the other styled hairbands at H&M.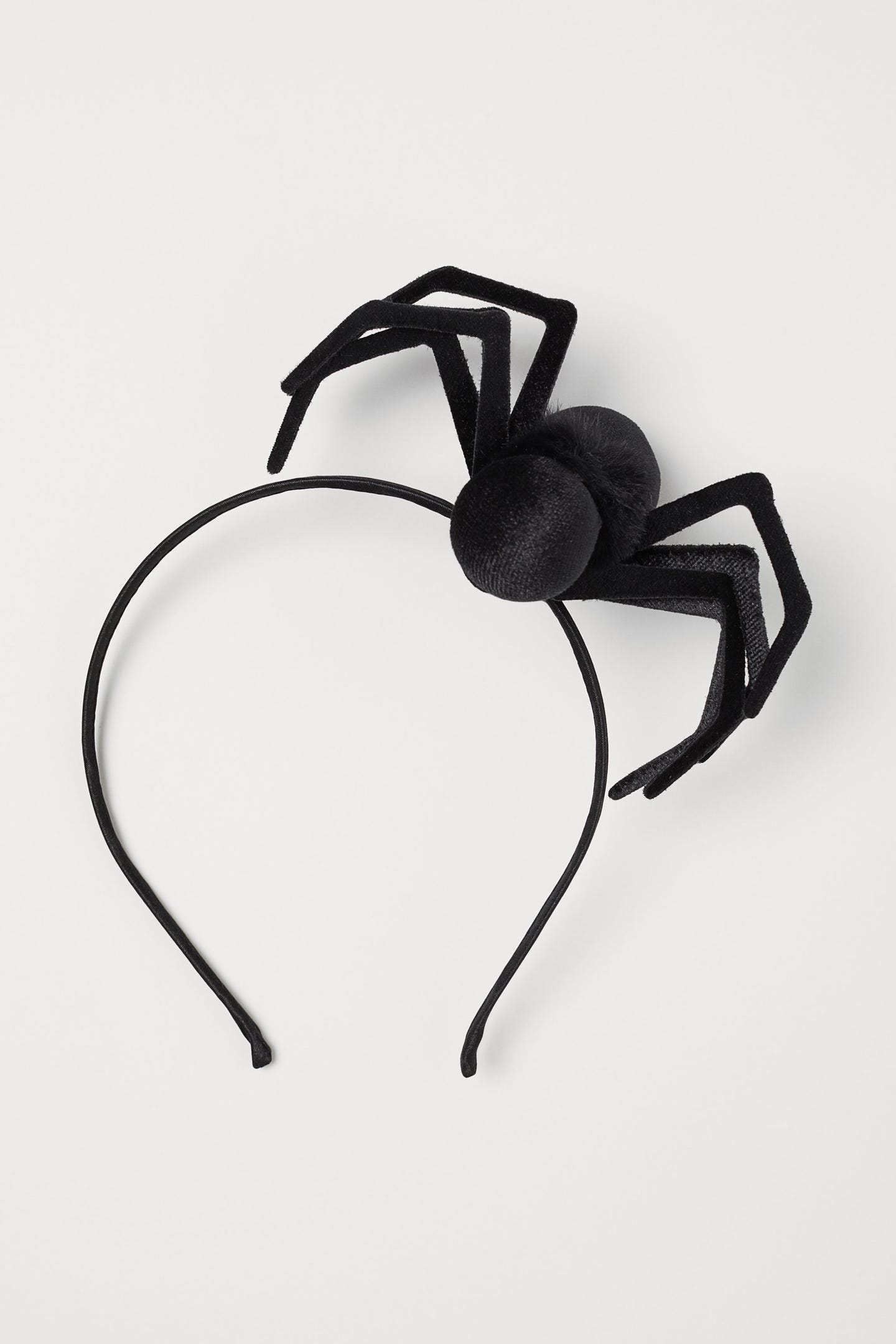 H&M Red Racer Costume
Show off your racy side this year with a red racing costume suit with printed checkered side design. It comes with oversized shoulder pads and a front zipper that can be zipped down as low as you want.